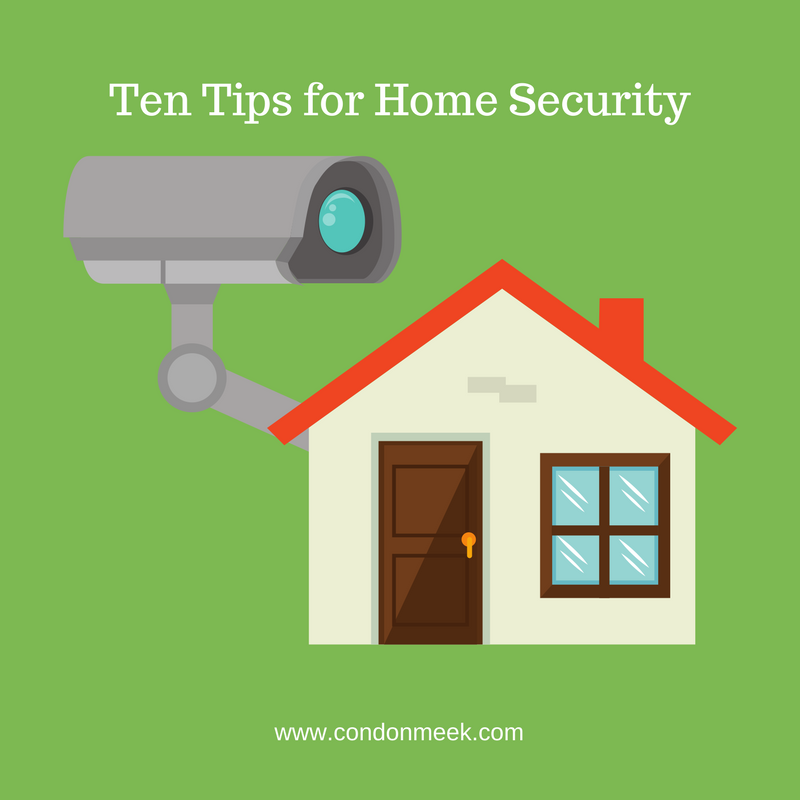 In today's world, home security is paramount. You need to protect yourself from outside intruders. You also need to protect yourself from computer hackers and dangers from the inside as well. To guard against intruders from outside your home, there are a number of things you can do. Below are ten tips for home security.
Ten Tips for Home Security
Outdoor lighting is key for discouraging burglars, especially by the garage and any doors at the rear of the house.
Sliding glass doors should have a proper locking device so they can't be opened.
It's important to have all outside locks checked on a regular basis to make sure that they are in proper working order.
Combination locks and dead bolts are better choices than locks with keys, because they prevent burglars from jimmying them.
Alarms and motion-sensor lights are other good deterrents.
You can also hire a security firm to create and implement an effective safety plan for your family.
Keep your computer up to date with antivirus software and strong firewall protection. Doing so can prevent someone from hacking into your computer to leave viruses and potentially steal very sensitive personal information.
Carbon monoxide, radon and lead can pose problems. Detectors for each of these poisons, as well as a fire alarm to alert your family, are necessities. Checking the batteries in the detectors on an annual basis, at minimum, will ensure your safety as well.
Don't post your travel plans on social media, which could potentially alert would-be burglars.
Never leave your house key in the mailbox or under the door mat!
These ten tips for home security are not terribly expensive, and the devices do not take long to install. Most retail chains or hardware stores carry the right equipment you will need to protect yourself and your family. Call us if you have any questions about your home or auto insurance policies.
This information was presented by:
Condon-Meek Insurance
727-446-5051
This article and any information contained herein is intended for informational purposes only and should not be construed as legal advice.  The publisher will not be responsible for errors or omissions or any damages, howsoever caused, that result from its use.  Seek competent legal counsel for advice on any legal matter.